I just returned from a 4-night spring break cruise on Celebrity Silhouette. This was my first cruise on Celebrity Cruises and it really impressed me!
I'd always wanted to try a Celebrity cruise, especially as a longtime cruiser with Royal Caribbean. The adult-focused atmosphere onboard Celebrity cruise ships has been the biggest draw for me. 
However, I've found Celebrity Cruises to usually be more expensive compared to sister-brand Royal Caribbean. Regardless, I'm always on the hunt for a cheap deal and looking to try a new cruise line.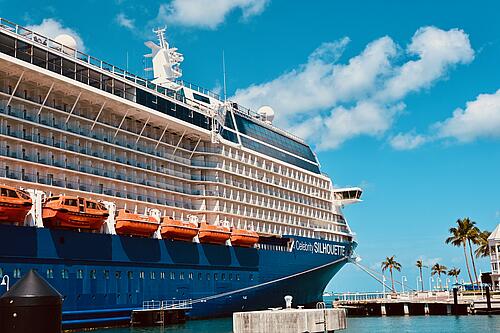 I was ecstatic to find a relatively affordable cabin on Celebrity Silhouette for a spring break sailing, costing me just $966 for 4-nights. The cheapest cabin available, per usual, was a guaranteed inside cabin.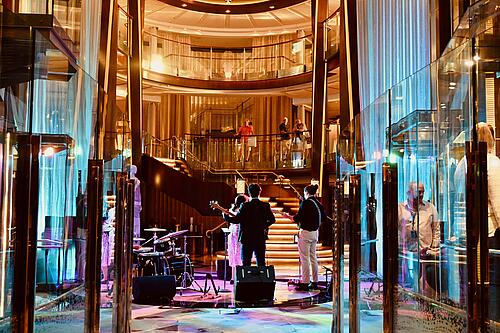 We booked the sailing and started planning our spring break getaway – the deal was too good to pass up! I'd be staying in the cabin with my sister, something we've done many times together.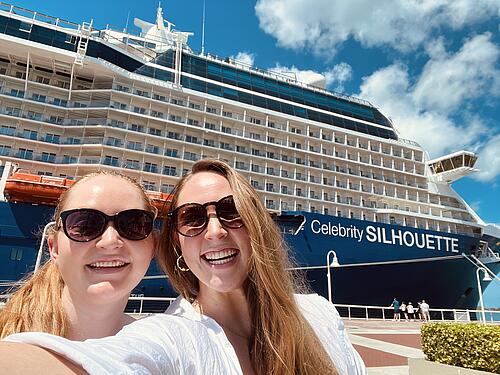 Celebrity Silhouette was built in 2011 as part of the Solstice Class. This beautiful cruise ship can accommodate 2,886 guests, making it a midsize cruise ship.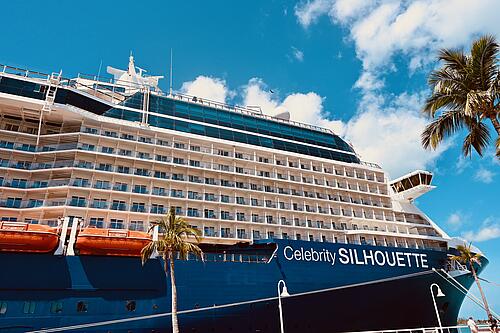 Even as a relatively new vessel, Celebrity Silhouette received major refurbishments in 2020 as part of Celebrity's Revolution initiative.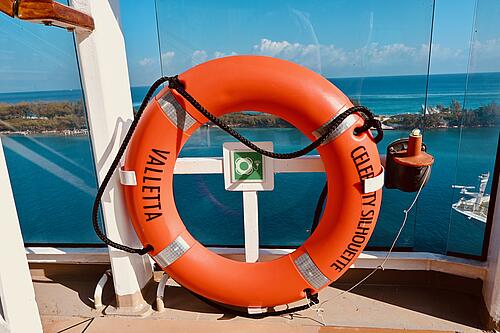 For our cruise in Celebrity Silhouette, we were eager to see everything that the cruise line had to offer during a weekend cruise – even if it meant staying in a cheap interior cabin.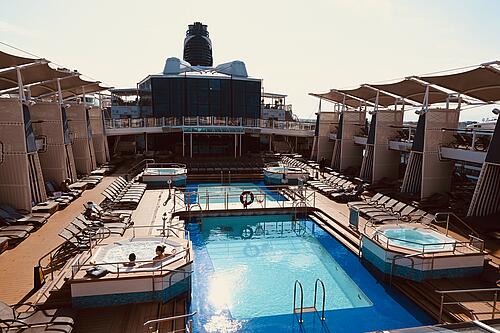 I'm no stranger to an inside cabin, as this is typically the stateroom category that I prefer to book when I cruise because they're simply so affordable.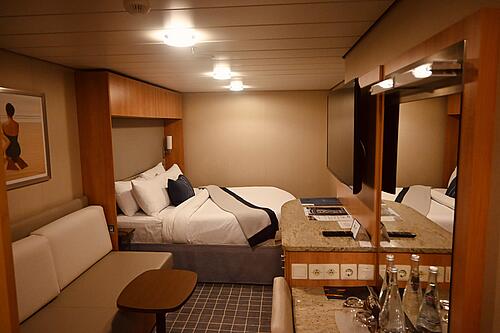 As is usual with guaranteed cabins, we were not assigned a cabin until a few days before the cruise departed; we were assigned to inside stateroom 9174.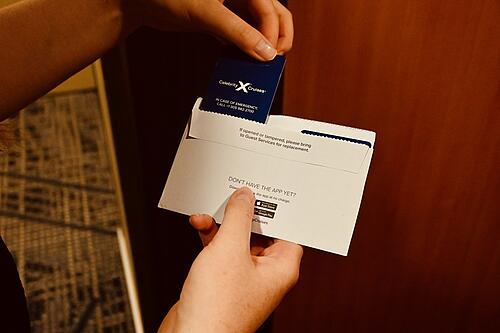 A quick research online unveiled this cabin was located at the very front of the ship on Deck 9. Upon boarding, we weaved our way around Deck 9 to find our home for the next four nights. 
As expected based on deck plans, our cabin was the very last stateroom at the end of a hallway filled entirely with inside cabins. We noticed right away that our cabin was right next to a Crew Only door at the end of this hallway.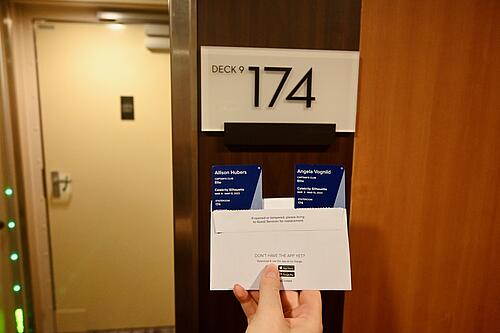 At only 200 square feet, we were shocked that the inside cabin felt extremely spacious.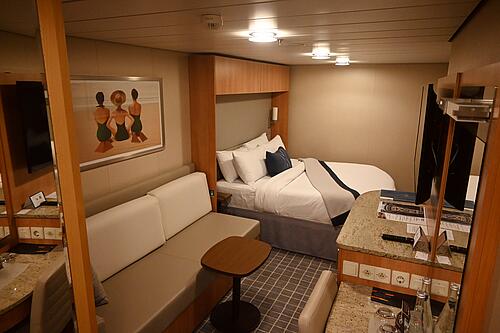 The inside stateroom featured a large king bed at the very back of the cabin. It was perfectly made when we arrived.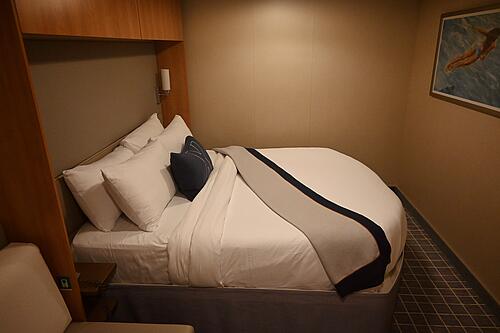 The plushy king bed was adorned with a Celebrity-themed throw pillow and blanket, making the cabin feel homey and inviting.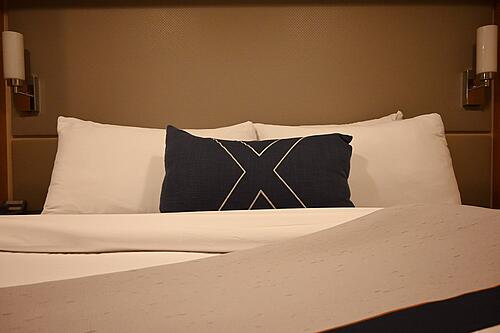 On each side of the bed, the stateroom featured small lights for us to use with warm lights and personal nightstands. We wished the lights had USB plugs for charging our phones each night.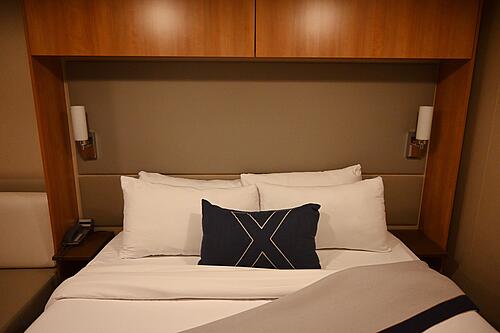 Our inside cabin also featured a nearly full-size couch, which was the biggest surprise to us. Some inside cabins, such as the one we booked onboard Carnival Celebration, have no place to comfortably sit other than the bed. So, we really enjoyed having this amenity in the room.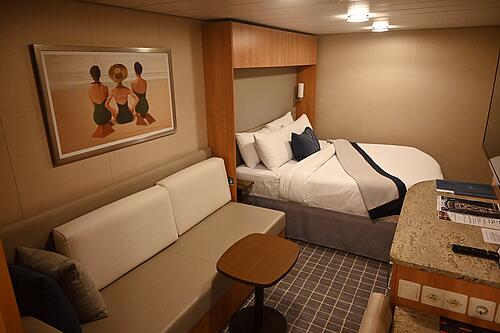 The large couch was super comfortable and ended up being one of our favorite features of the room. The decorative pillows on the couch were another nice touch.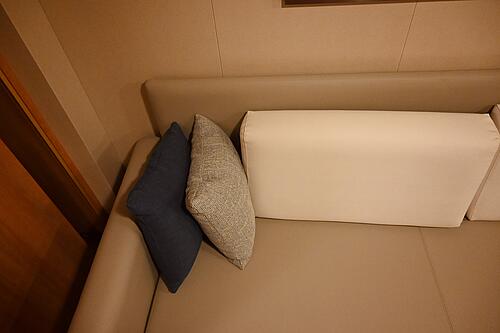 The small coffee table was a good addition to the room as well, and we utilized this as an easy spot to put our things throughout the cruise.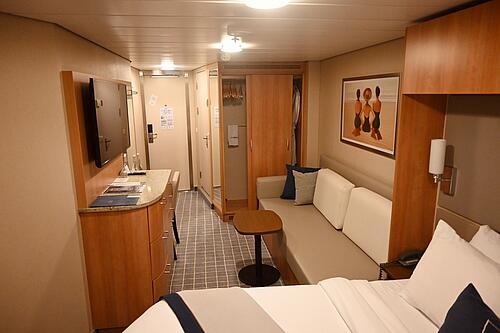 On the opposite side of the cabin was a tall vanity with TV above. This included multiple shelves for us to use, along with a mini cooler a safe.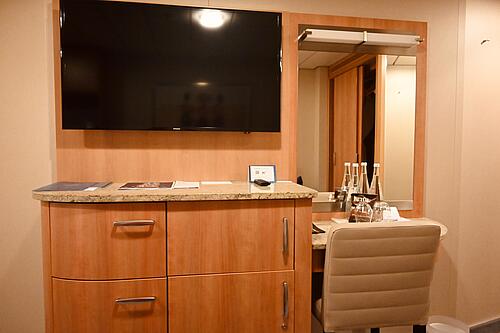 Adjacent to the taller vanity was a shorter vanity with chair, which was the perfect spot for doing our makeup each day.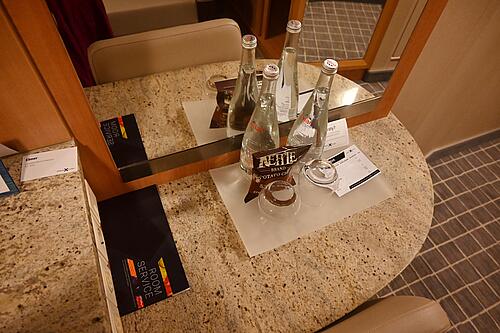 The vanity here was overtaken by two large water bottles for purchase, along with a bag of chips. We weren't sure if the chips were complimentary, so they stayed in the same place for the entirety of the cruise. I wish we had been provided complimentary water bottles.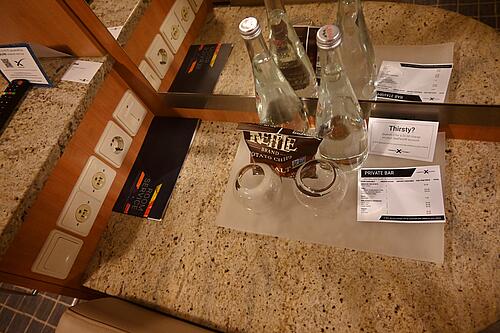 Along the shared wall with the taller vanity was a strip of outlets with multiple plugs for us to use. I packed my favorite USB extender, which plugs into European outlets and provides multiple USB plugs and additional outlets.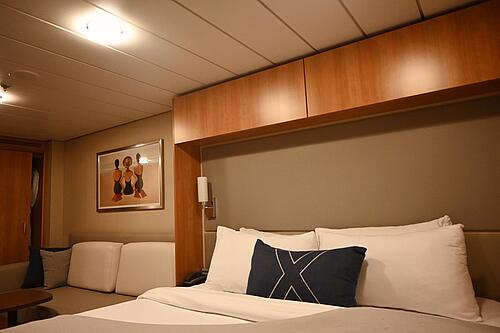 The inside stateroom featured a large closet with plenty of hangers inside. I wish the closet had featured some shelving, but that's just a preference.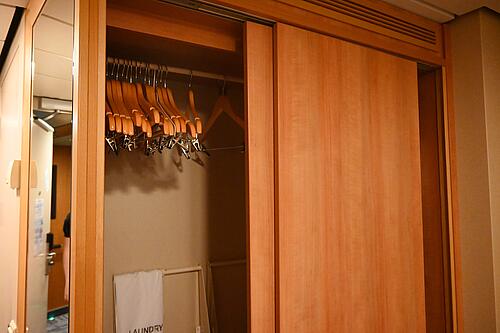 Inside the closet we found two lusciously soft Celebrity Cruises robes for us to use throughout the cruise. Even in the cheapest cabin, it felt like a slice of luxury.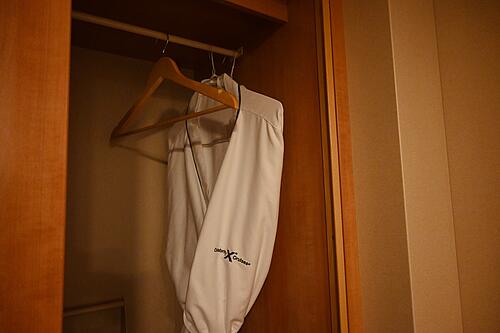 The inside stateroom bathroom was also surprisingly large with lots of storage for cosmetics.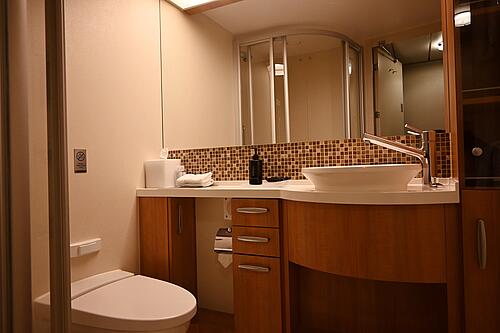 We appreciated having more room than we are used to in cruise ship bathrooms, especially on ships that aren't brand new. The larger shower was another huge win for us.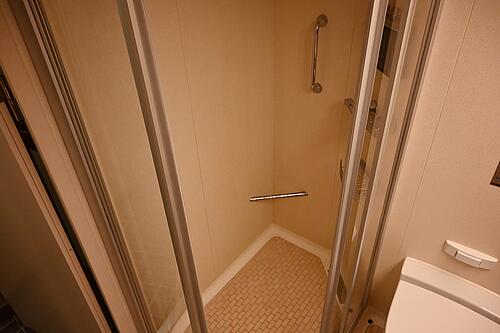 Inside the shower, we found three different bottles of bath products to use: shampoo, conditioner, and body wash. Needless to say, we didn't miss the mysterious 3-in-1 product that we are used to on Royal Caribbean.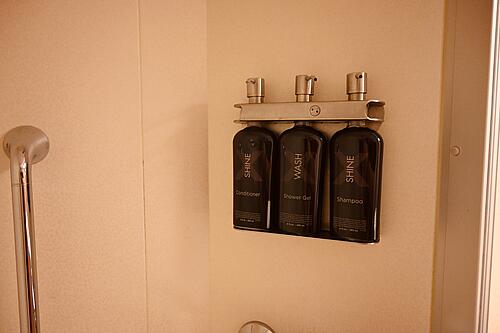 The shower was very spacious with a plexiglass door. We noted that the shower head had multiple spray settings, something I can't recall ever seeing on a cruise.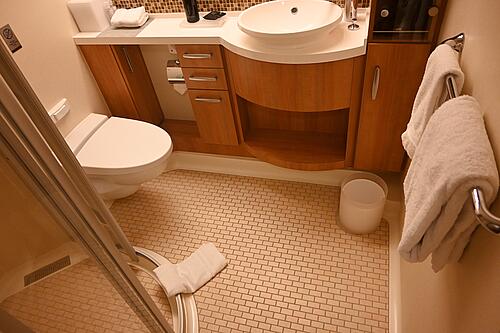 The bathroom vanity featured shelving to the right of the sink, along with drawers under the sink, which was very handy for storing some of our cosmetics.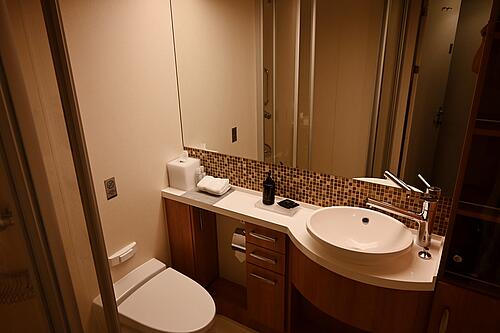 The bathroom vanity also featured some high-quality body lotion. These little touches definitely made the experience feel more luxurious.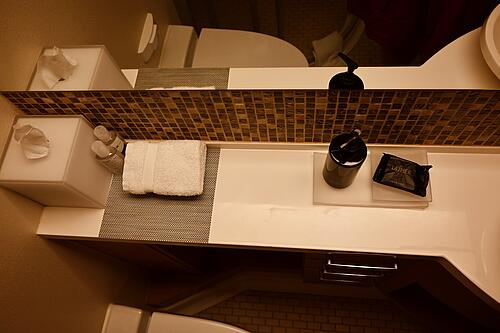 Overall, the bathroom was equally spacious as it was functional, and we certainly enjoyed the provided bathroom products.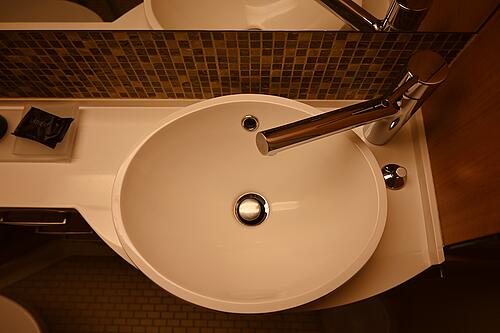 For sleeping purposes, we opted to separate the king bed into two separate beds; although, as someone who is nearly 6-feet-tall, I think I would have preferred the beds together. That was a sister argument I wasn't able to win.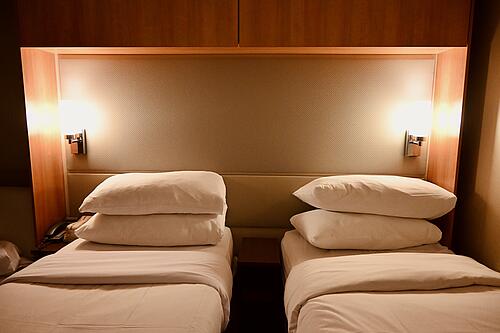 Our inside stateroom was comfortable and cozy during our cruise with plenty of storage for us to use. We unpacked our suitcases to utilize the space as best as we could and tucked our suitcases under the bed.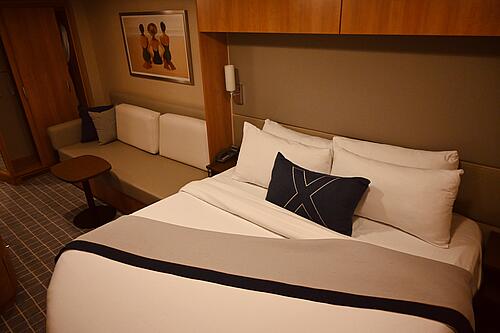 While we didn't return to towel animals any night, we were greeted by a beautiful fresh rose in a vase one evening on the coffee table.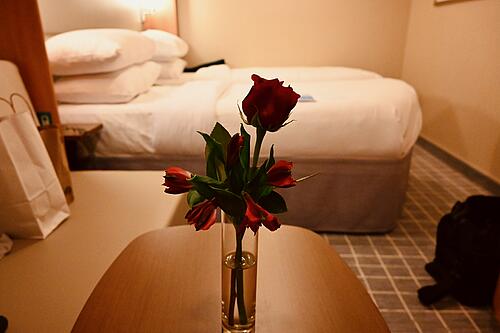 On the second to last night, we came back in the evening to find a complimentary Celebrity tote and bag. Again, another lovely touch from the cruise line that really stood out.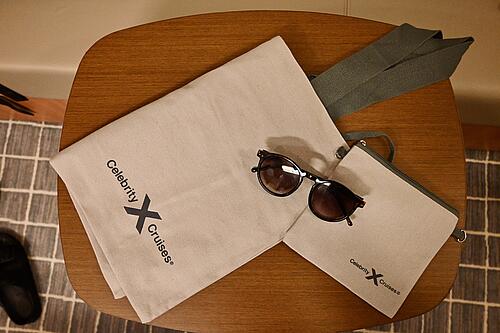 The only gripe about our cabin was the location. We were worried about having excessive motion being this far forward, but that's a gamble you take with a guarantee stateroom.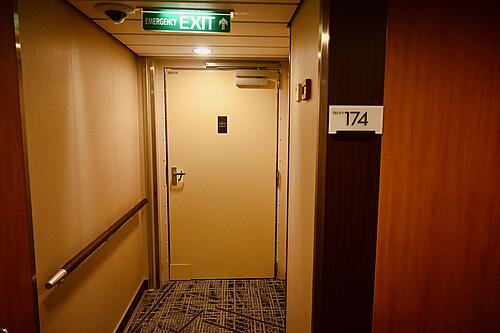 However, the cabin was actually very noisy with little motion felt at all. Each morning at 5:30, we could hear clinks, thuds and loud noises around us; seemingly, the noise was coming from the Crew Only area next door.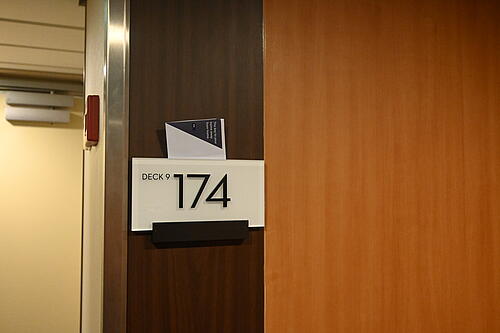 Unfortunately, I'm a light sleeper and even with sleep meds, earplugs and blasting white noise, the morning symphony woke me up each day.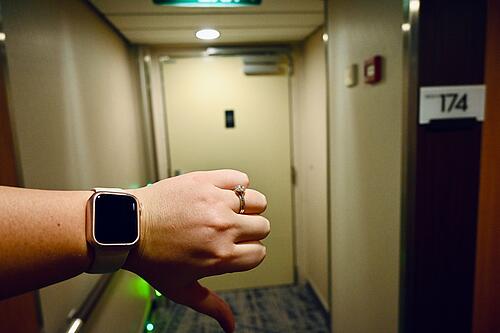 When our stateroom attendant asked how we slept the first night, we mentioned the early morning noise. He seemed concerned and assured me that he would report the noise, which was very attentive.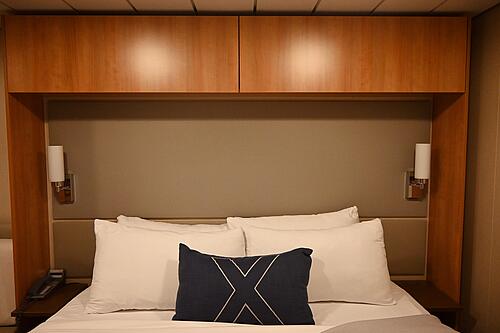 I didn't expect the noise to go away, as it's a cruise ship and I know the crew members start work early in the morning.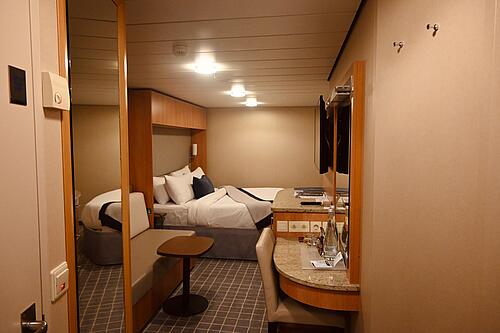 In the future, I'll be sure to always pack earplugs when I book guarantee cabins. Early one morning while I listened to the noises, I even reconsidered a guaranteed cabin I have booked on an upcoming 12-night cruise.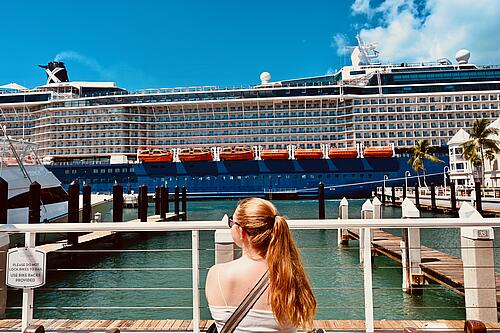 Regardless of the noise, our inside cabin provided a very pleasant stay for our first Celebrity experience. The thoughtful touches amplified the experience as well, making it feel more luxurious than any inside cabin I've stayed in before.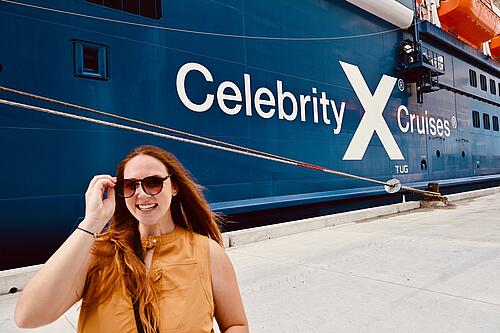 Between the spacious cabin and thoughtful touches, we were impressed by our stateroom, even though it was the cheapest cabin we could find.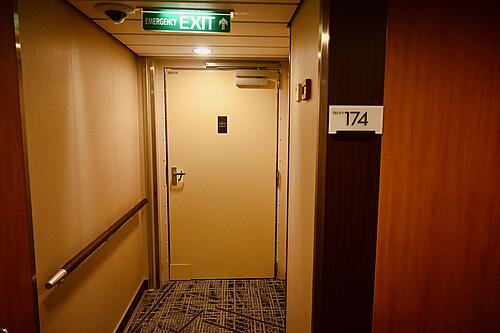 I wouldn't hesitate to book another inside cabin, but I might look at the cost difference to choose my cabin and location, especially for longer voyages.